demam nikah dress xkebah lagi. Jovian Mandagie's inspired dress? lupakan. am not gonna afford that. ayuh bertukar mengikut budget anda. pk2, i really need to work on material, material, material. n with an expert dress maker of cz. i dh pk masak2, kalo takat hantar tailor i better not take any risk. yg simple2 je la. kau tunjuk die design vogue2, mau xjadi baju kau tu nnt. *sigh*
so, whats my latest inspiration then? jeng jeng jeng..
sophisticated greek goddess!!
*berangan jadi greek goddess jap*
**ape jadi dgn concept ala jawa?**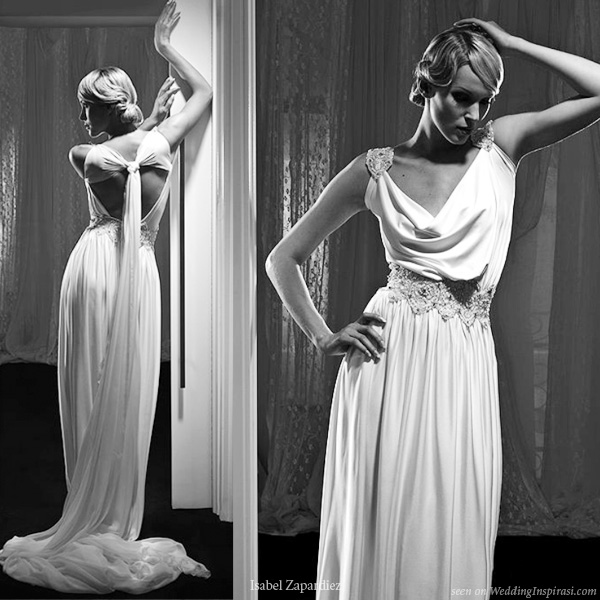 my favorite, the last one of course. ngeee... suke nye!
ok, sambung kerja.
ps. senanye tgh lintang pukang kerja kat office. but xpuas ati, nk note jgak pasal inspiration terbaru ni. =P