*peringatan : entry ini panjang*

so i've my nikah dress in the making. but xkan la on that day i nk pakai baju semata2 kan. as the complement, i dh google dari mlm td lagi. from top to toe. dari rambut yg bakal di buat oleh MUA, veil yg akan dibuat skali oleh encik designer, kasut yg saya rase nk tempah xlama lagi n also hand bouquet yg akan dibuat kan oleh decorator saye skali nnt.
so on my solemnization nnt, i dont think i'll wear tudung cz actually mmg i xpakai tudung pun. lgpun since buat kt rumah so i rase i'll let my MUA to style up my hair n pakai veil yg dari en. nik kite tu saje. memule i was thinking of letting my hair to fall down free. but pk2 blk xke ghimeh (rimas) nnt.
so i google to find a simple yet sweet hairstyle yg bole dibuat jd reference. i was inspired by those hollywood actresses on the runway yg anggun2 belaka. contohnye mcm ni: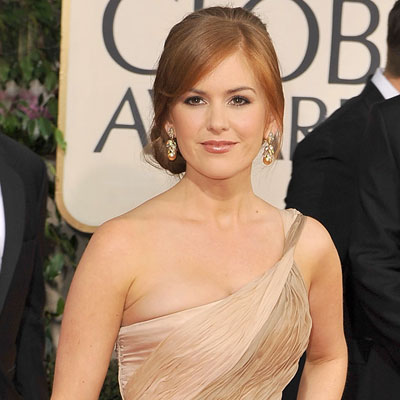 side bun mcm ni sgt ayu. i like lauren's hair. xtau cane die belit bt sweet sgt. lindsay's sgt elegant. n isla fisher, hehehe.. baju die pun ade drape mcm i jgak la!
besides rambut, i pun ade gak tgk2 veil2 yg cantik2 jgak. n sgt la jatuh cinta dgn spanish veil yg sgt simple. ok, i nk text nik suh die buat veil i jadi spanish veil skrg jgak. =P

as for the hand bouquet yg bakal dibuat oleh ren-da belleza, i nk request die buat kan i hand bouquet yg contra warnanya dgn nikah dress i. n agak2, bole ke eh i nk pakai hand bouquet yg same utk nikah n reception nnt? kalo xbole xpela. lgpun gile cheapskate kan. but kalo bole ape salahnye jadi cheapskate. hehehe..




i'll still go for something blue-ish sbb my theme pun mmg blue-ish2. since i pun mmg xpilih lg baju reception, so i xtau la kalo it can go jgak or xdgn warne baju reception i nnt.

on the shoes part i rase i xnk susah2 carik. i decided nk tempah je dari YMS cz harge diorg reasonable n since i ni leceh nk carik kasut yg wedges belake n kalo bole nk yg tinggi2 saje so i rase might as well i tempah je. in fact harga pun xla mahal mane. i really like this design cz xboring.




hehehe.. there are more than 7months to go n i dh ade sume2 jadah ni. mmg gelojoh btol la ko ni fira. but of all the things cume kasut je i blom settle kan lg. mayb i'll start to tempah next month.cz kalo ikut kan YMS bole siapkan within 2-3weeks je. so, xde mslh kut.

memandangkan i've been communicating with nik theses few days, langsung i dh berangan nk buat baju sanding skali dgn die mcm ni.


alamak, kau ni dh kronik ni fira. ok, relax... layan gamba baju butik pengantin yg dh byr deposit tu dulu.. suri butik pun mmg ade baju lawa2 ume kau je xpilih lagi kan fira? pheww.. rileks2.. bwk bertenang. hurm. masalah la kan kalo obses sgt dgn wedding ni.