baru blk kje.. today adalah history. for the very first time, dpt berjumpe dgn YDP Agong live but not in person.. the reward out of it.. SAKIT KAKI! YDP Agong n Permaisuri skit pun xtoleh kt aku.. tp xpela, at least bile org tanye is the permaisuri really is cantik, the answer is.. yes she is indeed very pretty.
while the convention centre busy expecting for the HRH, i pun membusy kan diri mencube membuat wishing cards for my wishing tree. all thanks to a very long conversation between me n cuzie, elya mlm smlm. actually we were just googling for ideas. until we saw this..
hehehe.. wishing tree, wishing tree jgak.. the cards for the guests to write their wishes pun harus la dihias cantik. tgk la tag2 kt bawah ni.. cantik2 bukan..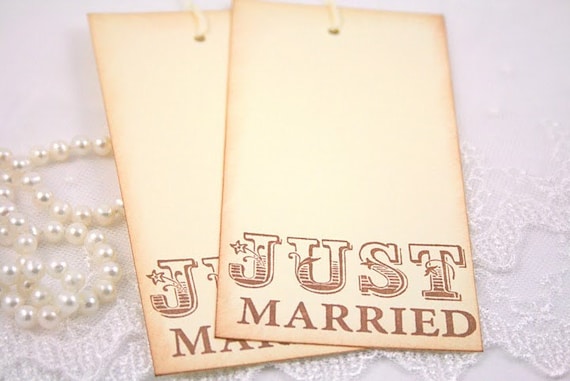 sudah nye.. i managed to design few templates to be choose from. tunjuk kt linda dulu. she likes the first n so do i sbb mmg yg first tu pun yg i actually mule2 skali start came in mind. yg lain2 tu kasi buat pilihan je.. so, i print it out and tadaaaa..
honestly, i btol2 enjoy mendesign2 ni. lebih2 lagi bile dh print. rase xsabar nk potong. tu pun i blom print byk2 lagi sbb i nk kne carik paper yg btol2 sesuai.. ok, mood ala2 creative dh smpai. nk buat guest book plak la. hehehe.. ok, nk tdo.. papai!! =D